Software
Often there are Off-the-Shelf software solutions that achieve many of the requirements of individual companies, however there will normally be areas of operation that require the company to work differently, tailoring their business to the software available, rather than tailoring the software to their real business requirements. Bespoke software is software that is tailor made for you. It's an exact fit to your requirements, eliminating many of the compromises that are built into 'Off the Shelf' software. The software can be developed to do exactly what you require, no need to accept the compromises of 'Off-the-Shelf' software applications. Bespoke software can be based on your current working methods, thereby using methods your staff are already familiar with, thereby reducing training times.
We develop software solutions that validate user input, thereby ensuring the data in your system is as accurate as possible and is able to produce reliable trusted outputs. Bespoke software is adaptable, as your business evolves so can the software, building on your original investment, rather than starting over from scratch. This means you can start by developing a bespoke software application that covers one area of your business, and expand this later to cover other areas.
Below are some of the companies we are currently working with.
BT
We have been working for BT for the last 12 years via a third party company. However in 2013 we were given 'approved software supplier' status with BT and now supply software direct to BT. BT use a piece of software we developed, written in Visual Studio to interrogate all UK BT exchanges and to collate data. This data is then used by BT staff to report on capacity planning in each exchange.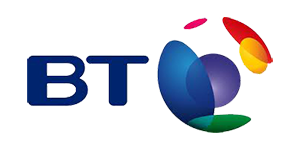 Eaton
MRP developer for mainframe system MARPACS for a multi-million pound company. We have developed modules such as Kanban, Stock Control, Invoicing and Data Tools enhancing the experience for a 120 user system.

Hastings Motorcare
We have developed an online MOT/Vehicle servicing booking system. An online calendar, allows the viewing of online bookings and make over the counter or phone bookings. Email marketing, such as MOT reminders and SMS prompting is built into the system. Management accounting and reporting modules are also available.

HouseRack
We developed a system to allow people to log a problem with their property.

Motor Claims Network
We developed a system to show a database of people who have been involved in a non fault accident to make an insurance claim.

NASGP
We developed a web based system to allow Locum bookings at Surgeries. The system will allow auto generation of surgery and locum pdf invoices, including emailing reminders etc.
Pallant Medical
We developed a web based system to allow Locum placement at Surgeries, integrating in real-time to Google Calendars for Locum availability. The system will allow auto generation of surgery and locum pdf invoices, including emailing reminders etc.

Denmark Coachworks Repair Centre Ltd
We have developed a Web based Vehicle Tracker system, allowing clients to log in to view progress of their own vehicle repair. The system tracks a vehicle through the various stages of repair, allowing Delivery Notes and Invoicing. Invoices generated in the system are then linked to Denmark Coachworks internal accounts system.

David Noyce Creations
A Web based Jewellery repair system was developed for a local company. This books in work and tracks each job though the workshop. Collating jobs for invoicing and finally generating management reports.